Squirrel Scouts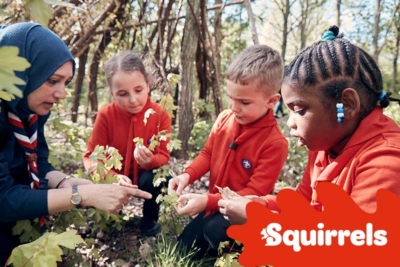 Squirrels are a completely new provision for 4 to 6 year olds. There are plenty of reasons to get stuck in, as Squirrels gives young people the chance to make friends, have fun outdoors, learn new things and earn badges through fun activities. Squirrel Dreys usually meet weekly during term time and are the first of the four sections that form a Scout Group.
At Squirrels, everyone's a friend – children from all communities, all backgrounds and all genders coming together to laugh, play and learn new skills that will help them in their lives.
We are yet to open our first Squirrel Dreys in Thurrock. If you are interested in working with us to launch and develop Squirrels in the District, please contact us.
For more information on Squirrel Scouts in Thurrock contact:
Sue Rogers
Deputy District Commissioner (Youth Programme)
sue.rogers@nullthurrockscouts.org.uk